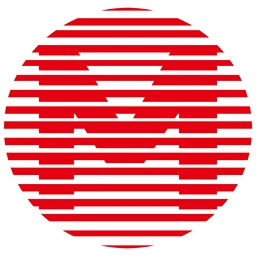 METAL CHINA 2023
Date : May 8-11, 2023
Venue : NCEC, Tianjin, China
Notes : The foundry industry exhibition covering the entire industrial chain-the 21st China International Foundry Expo (METAL CHINA 2023) will be held from May 8-11, 2023, at the National Convention and Exhibition Center (Tianjin).
Exhibition details
The 21st China International Foundry Expo (METAL CHINA 2023)
INDUSTRY LEADING, INNOVATION AND DEVELOPMENT
New products, trends and opportunities
Date: May 8-11, 2023
Venue: National Convention and Exhibition Center (Tianjin)
Inititated in 1987, China International Foundry Expo (METAL CHINA) is the only foundry exhibition sponsored by a national industry association. It is authoritative, representative, forward-looking and industry-oriented, and is known as the vane of China's foundry industry.
Aiming as the industry leader, full of innovation, development and service, METAL CHINA 2023 will be held on May 8-11, 2023 in the National Convention and Exhibition Center (Tianjin), a super large national exhibition hall located in Northern China.
With the goal of high-quality development, Metal China has evaluated the situation and returned to Northern China after four years. With Tianjin, an important gateway and advanced manufacturing research and development base in Northern China as the platform, the fair will radiate to the whole China and create a grand event with "smooth double circulation, enabling new development and achieving new growth".
With an exhibition area of nearly 100,000 square meters and more than 100 wonderful industry activities, the exhibition will attract more than 1,000 well-known exhibitors and hundreds of thousands of professional visitors from more than 30 countries and regions to participate online and offline. It will once again become an important platform to promote the transformation and upgrading of the foundry industry and take the high-quality development road.
Relying on rich industry resources, global partnership network and profound professional exhibition experience, the exhibition will strengthen in-depth cooperation between Chinese and foreign companies in the industry's forward-looking technologies, standards, markets, training, forums and other relevant fields.
High-level industry event
The exhibition will feature more than 100 kinds of products, covering the ferrous, nonferrous and special casting sectors at the 100,000 square meters hall areas. 1300 exhibitors are expected to bring the latest products and innovative technologies to the show, which will welcome more than 100,000 trade visitors to visit and discuss both on site and in the virtual way. At the same time, more than 100 supporting programs will be launched to introduce the industry achievements and connect participants closely.