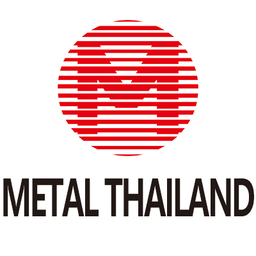 Metal+Metallurgy (Thailand)
Date : September, 2023
Venue : Bangkok, Thailand
Notes : In order to help enterprises open up the Southeast Asian market, in September 2019, the first overseas self-organized Exhibition--Metal Thailand made its debut in Bangkok, Thailand. It created a comprehensive exhibition and trading platform for the metal industry, including casting, die casting, industrial furnace, metallurgy, intelligent manufacturing, etc., which brought great excitement for the foundry industry in Thailand and other countries, and the exhibition was a complete success.
Exhibition details
Metal+Metallurgy Thailand 2019 achieved a big success in Sep., Bangkok, which was a comprehensive display and trade platform for sectors of casting, die-casting, industrial furnace, metallurgy and intelligent manufacturing. The exhibition has increased the understanding and communication of foundry industry among China, Thailand and other Southeastern countries.
Exhibition profile:
There are 5 major themes of the Metal+Metallurgy Thailand exhibition: Foundry, Die-casting, Metallurgy, Industrial Furnace and Intelligent Manufacturing. The exhibition is aiming to create a professional event in the field of metal processing and intelligent manufacturing in Southeast Asia. During the exhibition, there will be a series of forums, technology release and promotion, China-Thailand entrepreneur's communication, Casting Sourcing Fair and other attractive supporting activities, which will attract exhibitors and trade visitors from Thailand and neighboring countries and even the entire Southeast Asia.
Chinese foundry industry has experienced decades of rapid development, product quality has been steadily improved and process technology gradually matured. It is now undergoing a process of transformation and upgrading. With the coordinated development of the global foundry industry, and with the help of "Belt and Road" initiative, it's time to carry out project cooperation with Southeast Asian countries. The steady development of Southeast Asian countries and huge investment potential give rise to the potential demand of metal industry. Based on Southeast Asia, taking advantage of the opportunity of Thailand industry 4.0, Metal+Metallurgy Thailand will play its comparative advantage to seize the Thailand market, build a comprehensive trade platform for all aspects of metal industry, and achieve win-win cooperation.