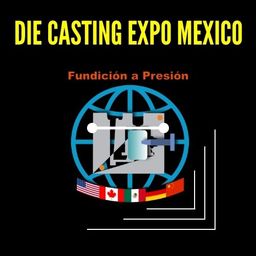 MEITECH 2023-DIE CASTING EXPO MEXICO
Date : APRIL 19-21, 2023
Venue : San Luis Potosi, México
Notes : MEITECH, International Die Casting Summit & NADCA South Congress
Exhibition details
MEITECH, International Die Casting Summit & NADCA South Congress
In this 4 Edition DIE CASTING MEXICO has gained the preference of the main companies and entrepreneurs of the sector.
Once again with the great support of our Strategical allied NADCA presenting inside the Show.
Cutting Edge technologies, Conferences, Workshops, together with Mexican Speakers.
Making a great effort to full fill the requirments that our industry needs for these competitive times.
Mexico is the world´s 7th largest producer of aluminum castings, with 1,000,000 metric tons.
Mexico has 350 die casting and gravity facilities all around Mexican republic for aluminum and Zinc alloys.
The market is segmented on the production process type and by application type (engine parts, trans mission components , body assembles and others parts). Engine parts is the mayor application for the aluminum die cast parts in the country. Aluminum die casting alone acounted for over 80% of the automotive parts die castings in the country.
Mexico´s market for automotive parts aluminum die casting is poised to grow at a considerable cagr of 8% till 2025.